Are You A Fragrance Whore? Let's Connect!
Updated: Aug 27
I have a confession to make...
Hello, my name is Shahara and I'm a baby fragrance whore!
I'm newly pregnant and am not fully sure if it's just the increase in my sense of smell...but I have been OBSESSED with fragrances lately and have truly been loving all of the knowledge I've been gaining regarding their differences.
Here's what I've scratched on the glossary of fragrance "types and terms" surface so far:
TYPES:
Eau de Fraiche - Translating to "fresh water", is the least concentrated perfume oil to alcohol ratio at 1% to 3%.
Eau de Cologne (EDC) - 2% to 5% perfume oil to alcohol ratio, and should be used as you would a body spray.
((Storytime)) I purchased Jo Malone's Nectarine Blossom and Honey fragrance last month and was in LOOOOVVVVEEEE...until I realized the scent only lasted a few hours. Dragging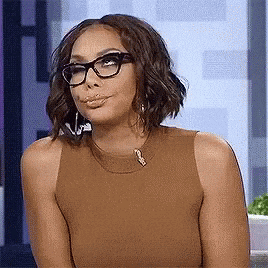 my feet with my head down, I reluctantly returned it. It smelled amazing, but I couldn't justify the cost for something I would have to spray so much of and quickly run out of

#ATSDT

. I now realize it was because the fragrance was an EDC, which sort of enraged me a bit. I mean, the nerve of this man (Mr. Malone) to charge so much for a product that doesn't last long.
Eau de Toilette (EDT) - 5% to 10% perfume oil to alcohol ratio.
Eau de Parfum (EDP) - 10% to 15% perfume oil to alcohol ratio.
Parfume - 15% to 40% perfume oil to alcohol ratio
Parfume Oils - 20% fragrance essential oil mixed with another carrier oil (such as jojoba).
TERMS:
Intense/Extrait - 15% to 45% perfume oil to alcohol ratio and usually more expensive for this very reason.
Sillage - The trail of a scent, or how long it lingers in a space after the person wearing it has left the room.
Projection - How far the fragrance radiates off of your skin and how close/far away people are when they smell it.
Beast Mode - projection but BIGGAH! A colloquial term used for fragrances that pack a punch!
Notes- Generally put into three categories: Top (the scent you smell first) Heart or Middle (the body of the fragrance) and Base (the scent that anchors the fragrance).
Maiya Nicole of Black Girls Smell Good has fantastic graphics and an all around wonderful page on all things fragrance- go check her out!
Considering the cost of these bad boy's, my "collection" at the moment can be considered miniscule. However, there are three so far that I feel comfortable enough to give a review on. So without further ado... let's get into it, shall we?
First up, is Fenty Beauty Perfume. I go back and forth on this fragrance. I bought it blind on it's second
release after watching and reading some reviews (which were admittedly all over the place, and now I can see why). Honey, Rihanna has the gworls confused on this one! I believe it's mainly because it's been rumored or said that she was keen to wear Love Don't be Shy by Killian, which apparently smells nothing like the fragrance she released. Comprised of all middle notes (12 to be exact), the only way to describe this fragrance in my opinion is "all woman". It's warm and sassy- not for the dainty, or for the youth. This is a women's fragrance! A fragrance for someone who's bold and doesn't take any s**t from anyone. Likely not everyone's cup of tea...but why be like everyone else anyway when you can be original? I wouldn't consider this one as a "beast mode" fragrance, but she certainly is no slouch and wears long into the day- no need for touch ups.
Next is Princess by Killian, which honestly was my first real foray into fragrance and is sadly discontinued. I'm a Gemini who likes to change it up, which is why I never really considered buying big bottles of fragrances. This here would be my one regret. I bought one travel size and then realized how much I was using it and bought two more once I realized it was discontinued and you couldn't find the large bottles anywhere...quite the sad day! I love this fragrance- gourmand forward while also being fun, flirty and sweet without giving you a headache. Vibe check?...lady in the streets and freak in the sheets! This fragrance doesn't wear as long as I would like, so having it in travel size is a huge benefit- you'll wanna take it along with you anyway!
**SIDENOTE** Mr. Killian Hennessy heard the gworls and took note! Princess has since been re-released in a new bottle!!
Ya'll ready for the purchase of all purchases?? Ahh yes...none other than Maison Francis Kurkdjian's Baccarat Rouge 540 Extrait
. Where my Baccarat Rouge girls at??? Let's have a roundtable and chat about this one! No seriously...when is brunch??? Topped with sensuality, a dash of passion, and rounded out with power- the levels of "bad bishery" you will feel when wearing this is unmatched! This scent is what those in the fragrance industry would call "beast mode"! As an extrait, it's super concentrated. So for most of us, one spray is all we need. And talk about longevity!!! The scent can be smelled way into the next morning from just one spray. Most people would say not to wear this one everyday. Not me though... you do you, boo!
Still looking to add to my collection, I'd like to get my nose on the following:
-MFK Gentile Fluidity Gold and Silver
-Byredo Mohave Ghost
-Kayali Invite Only 23 and others
-Perfumes De Marly Delina Exclusif
-Le Labo (several)
-Juliette Has A Gun (Not a Perfume)
Tap in below and let me know if you've experienced any of these and what your favorites are.